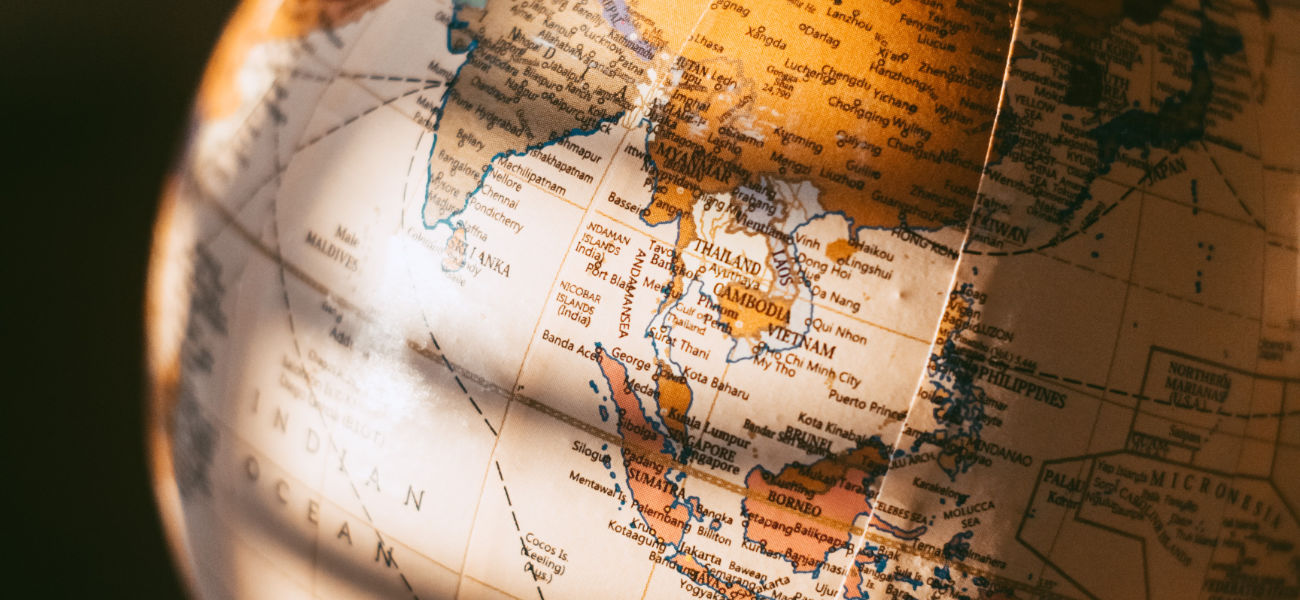 5 International Interior Design Styles
Ever since the beginnings of international trade the interior design of homes has been impacted by the influence of foreign cultures. Some of these are well known and instantly recognizable to almost anyone. For instance, a wooden wall partition from Japanese antique screen panel, an arched doorway and window from European mid-century architecture, or the well-known Persian pattern from Morocco that can be seen on rugs, upholsteries, and wall art.
If you're seeking inspiration to add a special international flare to your space, we've compiled a short list of international interior design styles from around the world.
Africa – Moroccan Interior Design
Mood & Tone
Moroccan influenced interior design is more than a mosaic pattern with a colorful palette. Moroccan style fuses classical design elements from France and Spain with like Persian or other African influences. With Moroccan influenced styling, you can find both ornamental luxury and neutral beauty in the same style.
Key Elements
Patterned upholstery as well as terracotta and ceramic floor tiles make Moroccan interior design what it is. The look is even further punctuated with the inclusion of velvet and silk, animal prints, woven fabrics, and pendant lighting that adds an ornate touch to a space. Morocco's geography mixes the ocean and desert. Vibrant colors are always chosen to create a strong impression. Also, add a tropical plant is still to add greenery and complete the balance. Some inspired colors are red for sunset, gold for the desert, and blue and green for oceans and nature.
Asia – Oriental Interior Design

"Japanese Plum Duplex – Siamese Sukhumvit 48 @BTS On Nut

Mood & Tone
Often referred to as Oriental interior design style, Asia inspired styles typically emphasize calm and serenity. You may live in the pulsing heart of the city, but after you step into your home, you can feel safe and peaceful.
Key Elements
To achieve a peaceful and serene feeling, natural materials like wood, rattan, and artisanal pieces are a must. Oriental interior design generally uses furniture with an authentic feeling to create an organic appearance. A delicate hand-painted detail can be found in nearly any Chinese-inspired home. Japanese inspired interiors are decorated with clean-lined furniture to maintain minimalism and clutter. However, both styles use a traditional element to complete the unique look. This could be something like a tatami mat, bamboo blinds, or animal motifs.
Indian home décor is a popular Asia inspired style that plays with vivid color, heavy wooden furniture, and ornamental decoration. It also uses flower block print or other heavy use patterns on walls, rugs, or upholsteries. The patterns look almost religiously beautiful and becomes the focal point of a space.
Europe – Mediterranean Interior Design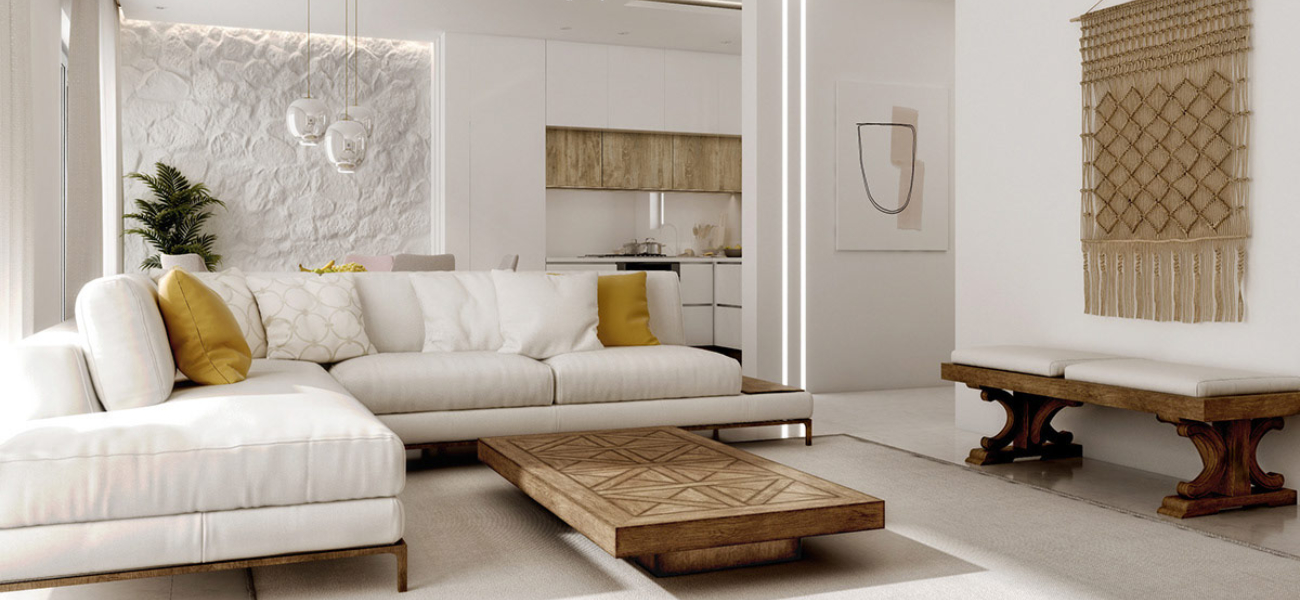 Mood & Tone
Think Greece, Italy, and Spain. A home with a Mediterranean interior design looks like staying in a beachfront villa in the coastal resort in Santorini. You can feel at ease with the natural seaside look of such spaces.
Key Elements
Indoor-outdoor living is core to the Mediterranean interior style. The styler is designed to connect you with nature. To create a breezy open Mediterranean style space, you need natural light and a panoramic view of the scenery. Balconies, patios, and terraces play primary roles in this style.
For decorations, use raw materials and natural elements. The look of an unfinished stone wall provides a rustic texture. There are an abundance of ways to add charm to the floor, ranging from basic hardwood, marble or granite to terracotta or even tile flooring. Any of which can perfectly match with jute rugs. Also, remember to keep the color scheme earthy. Every imperfection in Mediterranean interior design will become an artistic touch that turns the entire space into effortless beauty.
North America – Country Chic Interior Design
Mood & Tone
You've seen this in a lot of American movies. Think of the most recent Hollywood romantic comedy that you've watched and recall the warm house with coziness and comfort that's usually the home of female lead. Country chic interior design can draw from both modern country and traditional country, it just depends on your taste. Both represent the same thing, which is simple country life.
Key Elements
The concept is to create an atmosphere where homeowners can feel relaxed. Essentially, everything is designed to be casual. Natural materials are important, along with second-hand accessories, decorative fabrics, the use of pastel and muted color palettes, and a rustic texture for flooring and walls. Gingham texture is transformed into a lot, like tablecloths or curtains. Everything about Country Chic interior design is classic and friendly. Even mismatched furnitures has a chance to show off its charms.
South America – Brazilian Interior Design
Mood & Tone
When it comes to Brazil, many people think of the Amazon, a lush and tropical rainforest. For interior design, Brazil represents simple aesthetics. Everything is put together, not for the purpose of grabbing attention, but smoothly blending for low profile beauty. Brazilian interior design can be contemporary, minimalistic, rustic, and ornamental.
Key Elements
Hardwoods are a main part of Brazilian interior design. A solid dining table, accent chair, kitchen island, flooring, wall panel, and coffered ceiling can all be hardwood. It's this signature that brings a rustic charm to a Brazilian inspired space. Burnt cement and raw concrete are applied to complete the look. For colors, a natural palette from soft to dark earth tones is almost always selected. But use a loud print and texture on rugs or upholsteries to create an artistic focal point that also brightens the room.
Sometimes an unusual mix of shades like purple and yellow, green and orange, and any other mismatched colors are used to create a colorful gimmick that is inspired by the Brazilian textile. The important thing we can't skip when discussing Brazilian interior design is the inside-outside concept that brings tropical greenery outdoor to glam up everything.